Back to all posts
Posted on
Timetable Changes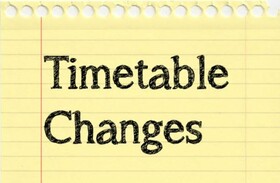 If changes need to be made to the 2022-2023 timetable, we are here August 29 and August 30.
August 29 - 1:00-3:30
August 30 - 9:00-3:30
As well, the first week of school, changes can be made then.  First day of classes is September 1.  
Have a great summer, be safe, and have fun!