Back to staff directory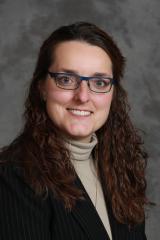 Our Trustee
Phone: 403-391-2321
Key Roles: Trustee
I have spent several years assisting young people with career development opportunities, and am very pleased to now be serving Chinook's Edge students as trustee for Innisfail.
My husband and I live on a farm east of Innisfail that has been in the Bilton family since the late 1800s. I sit on several committees and work hard to create partnerships that benefit learners.
It is important to me to serve on the Board of Education because I want to make a difference for my community, because I believe in high quality education, and because I want to see our youth succeed.